Profile
Shishir Joshi in his Various Avatars
Shishir is a Lawyer by Education and a post graduate in Journalism. He has been associated with several key media institutions in core Journalistic and senior management roles including NDTV, Indian Express, CNN.com, TV Today with his last assignment being with MiD-Day as its Group Editorial Director.
Shishir has close to 25 years of experience as a Journalist across media platforms. His Graduation is in Law, apart from a Post Graduation in Mass Communication. He has also been a Chevening Fellow in Broadcast Journalism from Cardiff University, UK.
Engage the Citizen
He is the founder trustee of Engage The Citizen, a citizen empowerment group which mentors citizen journalists through education. He has mentored over 1000 citizen journalists in seven states across India.
The Citizen Journalism program, under the title Citizens First, ranges from being a One day activity to a Three day program, intense in its own way and customised to requirement.
Coach, Trainer & Counsellor
Shishir is also a Coach, Trainer and Counsellor by practice. The  who's who of Corporate India as well as leadership teams of Multi-nationals are his key clients.
Some of the Key Training Partners are :
Nithya Sahay
He has been part of the founding team which set up Nithya Sahay, a first of its kind free walk-in Counselling program for people across religion and faith, at St. Michael's church in Mahim, which sees a footfall of over 80,000 people every Wednesday from across India.
Muskaan – Sharing Smiles
In another avatar, Shishir is also Chairman of Muskaan-Sharing Smiles, a not for profit institution engaged in providing day care and education to the under privileged, in a specific pocket of Mumbai.
To know more about Muskaan-Sharing Smiles, click here
Mumbai First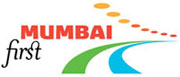 In a full-time role Shishir is the CEO of Bombay First, also known as Mumbai First, a unique not for profit model of Public Private Participation which aims at making Mumbai a better place to live, work and play,  for its citizens.
Mumbai First is a private sector representation think tank which works closely with the public sector on collaborative areas  aimed at making Mumbai a better place to live, work and play.
As its youngest CEO, Shishir's role is to drive initiatives in the sectors of Healthcare, Infrastructure, Mobility, Governance, Environment, Education, Business , Entertainment and Security.
The initiatives could range from creating discussion platforms, providing solutions, identifying problem areas, playing the role of a catalyst and initiative meaningful dialogue among best pratise players to ensure the end purpose of urban growth is met.
Mumbai First has been instrumental in setting up the ambitious War room for the Government of Maharashtra to fast track growth projects which impact people. Mumbai First  is also acknowledged for its effort in setting up the Empowered Committee, the Citizens Action group and the Concept Plan, a unique 40 year approach document for the growth of the Mumbai Metropolitan Region.
In his role, Shishir closely engages with citizens at the grassroots, domestic and global institutions on a regular and collaborative mode.
In recent times and over the last few years, Shishir has played a critical role in formulating focused dialogue with EU member nations through a working  group platform, exchange of expertise as well as education in the space of Environment, Healthcare, Waste Management, Mobility, Urban Development and planning   as well as governance.
To know more about Mumbai First, click here